Description
ABOUT THIS GAME
STORY
The storm was louder than ever and it was snowing again outside. It was Atohi's watch up in the church's second tower.
He'd been up there for at least two hours, watching for signs of life. There was nothing, no movement except the falling snow; the same as always.
Sweeping the distant snowfield, Atohi scanned back over the same spot, brows furrowed.
"Something's different", he muttered quietly. Zooming in, he could just make out large footprints in the crisp snow.
He followed them with the binoculars, pausing and scanning back as his gaze swept over a flash of red. There, standing several miles away stood the man in the old red coat, watching him.
Atohi reeled in shock, the binoculars tumbling from his hand, stumbling back. Fear filled his mind, overwhelming him as the world turned black, and he collapsed to the stone floor.
Since the snow started falling, many have entered the church high in the mountains seeking refuge. Many have tried to leave, to take their chances in the snow outside. None have survived ten paces.
ATMOSPHERE OF DEGENERATİON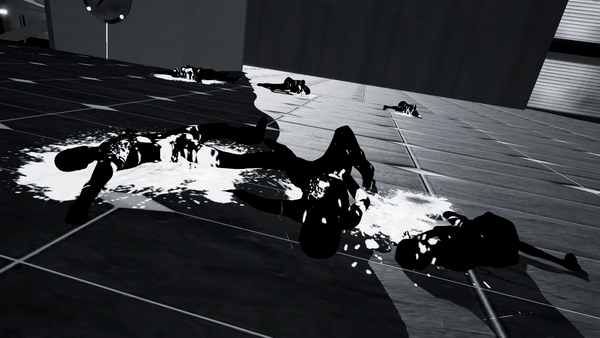 You will have an interesting journey in an atmospheric world that will draw you in. At the same time, this journey will make you review all imposed ideas to you.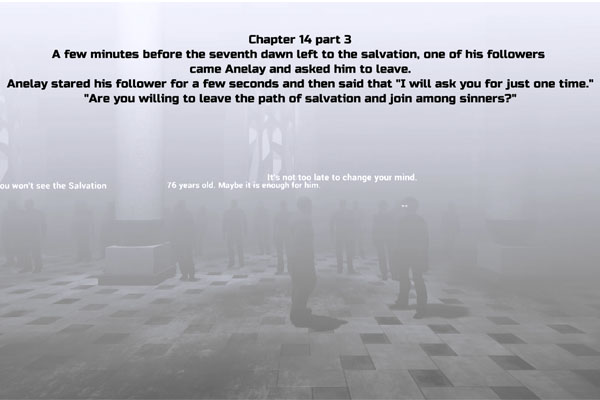 Every trace you'll find is a reward for you to understand the story but you will have to pass fun and compelling puzzles first to get those rewards.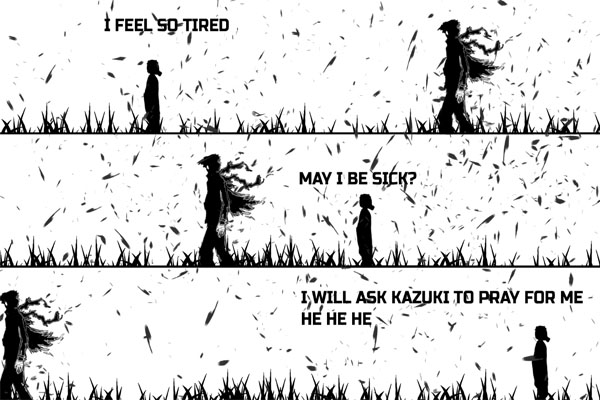 It will not be so easy to understand the story, but it will be much more pleasent with comic-style cinematics.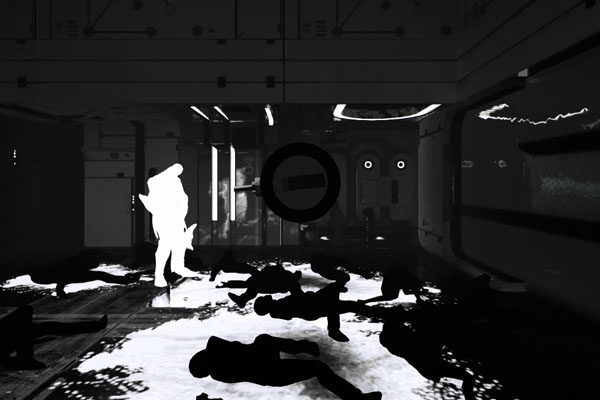 Some puzzles may require skills that exceed humanity boundaries. In these situations you can get the drone to help you
FEATURES
-With two road friends have a journey that makes you review all imposed ideas to you.
-Solve the puzzles while passing through the dark atmosphere of an apocalyptic world.
-Run away from monsters and unearthly creatures that want to kill you wherever you are.
-Take control of your future. Are you going to be a main character or are you going to remain still as a used figurant?
SYSTEM REQUIREMENTS
MINIMUM:
OS: Windows 7/8/10
Processor: Quad Core Processor
Memory: 4 GB RAM
Graphics: AMD Radeon HD 6950 / NVIDIA GeForce GTX 560
DirectX: Version 11
Storage: 2 GB available space
Sound Card: DirectX Compatible
RECOMMENDED:
OS: Windows 7/8/10
Processor: Intel Core i5 4590 3.3GHz
Memory: 8 GB RAM
Graphics: AMD Radeon RX 460 / GeForce GTX 1050
DirectX: Version 11
Storage: 2 GB available space
Sound Card: DirectX Compatible