Description
ABOUT THIS GAME
A strange and terrible fungus is consuming the world. The minds of most of the population have been infected and hijacked by its spores, turning them into unwilling soldiers in a massive fungal army. The only hope now for the few survivors who remain is to embark on a treacherous journey to kill the fungus off at it's source.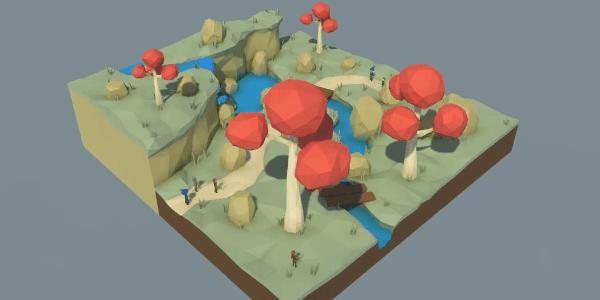 Challenging turn-based tactical combat. Approach each battle with your own strategy and utilize a variety of status effects in clever ways.

Free-form, non-grid based movement system. Make your moves freely, based on distance instead of the squares of a grid.

Over a dozen distinct character types to unlock, each with their own unique abilities – from carnivorous plants and walking bombs, to necromancers and giant snails. Begin each battle by choosing your forces to best suit the tactical situation at hand and your own strategic approach.
Focused purely on tactical strategy. Individual characters are not persistent from one battle to the next, allowing you to bring a fresh strategic approach to each fight.

Fight your way though 25+ tactical battles set in a variety of diverse locations, from dark caves and expansive deserts to dense jungles and foreboding wastelands.

Vibrant, colorful, stylized low-poly visuals.
SYSTEM REQUIREMENTS
MINIMUM:
OS: Windows 7 or later
Processor: Dual Core
Memory: 2 GB RAM
Storage: 2 GB available space